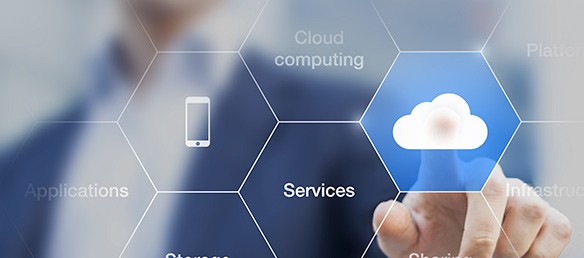 Cloud Services
Leverage The Flexibility Of The Cloud
Are you wasting resources storing dedicated servers that your business doesn't really need? Are you turning unused offices into storage space for outdated equipment? Are you cluttering up user machines with obsolete software?
If you're wondering if your company's resources are being used as efficiently as possible, you might want to consider moving some of your operations to the Cloud. Cloud Services can provide the efficiency and flexibility to improve productivity and reduce excess spending maintaining outdated systems.
Cloud Backup Saves Space and Cost
Many of our clients come to us interested in cloud backup for their essential data, but are concerned about whether or not it would be beneficial not just for their day-to-day operations, but their budgets.
In our continuous efforts to offer our clients the best IT Managed services to benefit their businesses, we've done the research and the reading for you. Cloud backup and other cloud services provide:
End-to-end data encryption that ensures security
Data that replicates across continents, saving time and cost
A position at the forefront of emerging technologies, ensuring you're ahead of the pack
Rapid Access to your essential data
Consider Cloud Services from Wolf TG
Cloud Services provide unparalleled scalability and flexibility. Collaboration across remote locations becomes easier than ever, and many services include automatic updates, meaning that your company is far more protected against emerging threats.
Wolf Technology Group is here to help you explore the Cloud Services that best serve your business. If you're concerned that your existing network may be outdated, leaving you vulnerable to attack, or simply that your network isn't operating as efficiently as you need, consider having us perform a network assessment. We'll map out your network, from your Internet connection to the software on each machine, and give you the insight you need to make informed decisions about what's best for your organization.
Interested in Cloud Backup or other Cloud Services like Office 365? Give us a call at (833) 482-6435 or sign up online to schedule your network assessment today!