Document Management
Securely Share And Manage Company Data… Without Spending A Fortune!
Moving your business operations to the cloud is a savvy business decision. Cloud-based storage and backups have become standard in the corporate world, and now even business applications are being hosted in the cloud.
Moving the files and documents associated with your business seems like the natural next step, but odds are good that simply storing your data in the cloud isn't going to cut it for you. You need something much more robust — something that will support secure collaboration, keep documents from getting lost or overwritten, and ensures that administration has control over accessibility.
A Document Management System is the perfect solution.
Benefits of a document management system include:
Security
Access from anywhere with an Internet connection
Revision control
Secure file sharing
Administrative Control
And more!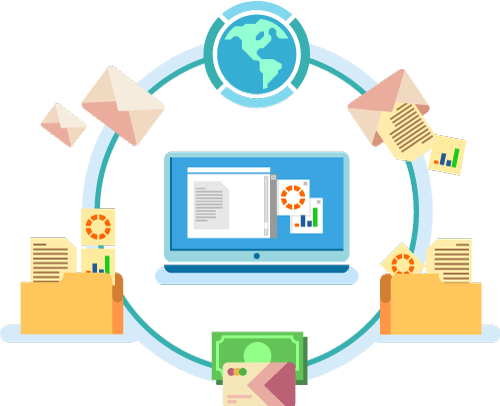 Upgrade To A Document Management Solution Built For Business
If your employees are using consumer-grade sync services like Google Drive or MS OneDrive, your business might be at risk of data theft, data loss, corrupted data, or even compliance violations. eDocs syncs corporate data, allowing users to access and share files and folders from virtually anywhere. Benefits include:
Business-grade file sync access from desktops, laptops, tablets and mobile phones
Secure and easy sharing for internal and external users
Backup and restore features for data loss prevention
Administrative features and integrations for security and control
Compliant data centers with military-grade security and industry standards
To learn more about eDocs features and how they compare with other Document Sharing services, check out this comparison chart.
eDocs from Wolf TG
Migrating to a document management system is a large undertaking that can be overwhelming. Wolf Technology Group is here to help! We will work with you to design the document management solution that suits your business needs, and we'll streamline the implementation process so your transition is as seamless as possible.
To get started, give us a call at (833) 482-6435 or contact us online.