Hosting
Cloud-based Data Hosting for Your Business
Tired of Capital Expenditures Every 3-5 Years?
Are you considering moving your business operations to the cloud? If you're currently hosting your business applications on dedicated servers in your office building, you might be wondering if you couldn't work more efficiently — and more affordably — by migrating to a cloud-based solution.
Cloud-based hosting provides improved reliability, redundancy, and security by utilizing the redundant resources of an enterprise-level data center. Not only is cloud hosting a more cost-effective option due to flexible subscription packages, it also offers a great deal of scalability as you can choose the resources you need as you need them. Finally, outsourcing the infrastructure of your IT services frees up your resources to focus on your core business functions.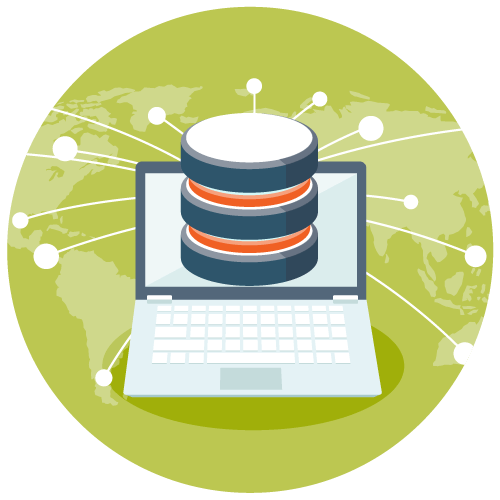 Hosting Services Available from Wolf TG
If you're looking to move to a cloud computing model for your business, you want to find an IT company that gives you service you can count on.
Features of Wolf Technology Group's hosting services:
Private cloud, independent storage for added security
Available operating systems: Windows 2012 or 2016, Linux (virtual machines, VM)
Tier V data center, N-1
SASE16 certified
Fully redundant

2 power sources
2 Internet connections
Geo-redundant backups
Data center is a major interconnection point for East Coast
24/7 onsite security, video cameras, proximity badge access
Includes full server management

Software patching
Monitoring
Antivirus/Malware protection
Backups
Firewall & VPN services
Remote hands
Application support
Business Technology Services from Wolf TG
Wolf Technology Group is your IT partner, helping you to grow your business by taking the headache of IT off your hands. We know every business needs different things from their IT company, and we collaborate with you to create an IT roadmap that meets the needs of your business. To learn more about how Wolf TG can help you manage your business operations, give us a call at (833) 482-6435 or contact us online.