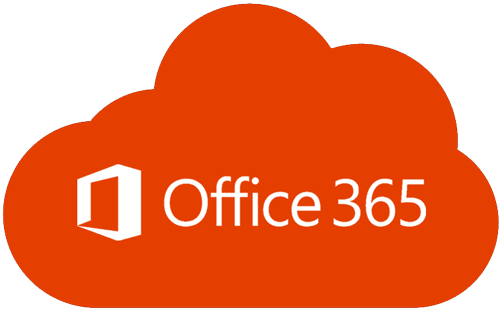 Office365
Cloud Computing For Your Business
Your company has probably used the Microsoft Office Suite for years… Word, Excel, PowerPoint, and even Outlook are used every day for the average business. You know the headache of paying for software updates (Office 2010, 2013, 2016) for the newest version to avoid compatibility issues.
The emergence of cloud computing has migrated business models to monthly software subscriptions. Office365 provides various subscriptions for Exchange email hosted in the cloud as well as all your favorite Office Apps: Outlook, Word, Excel, and PowerPoint. You pay a monthly subscription per user per month which typically provides users with 5 licenses to user on their corporate devices (desktop, laptop, tablet, smartphone) and the ability to upgrade to the latest version as they are released.
Bring Your Office Into The 21st Century
No longer does your productivity depend on employees being at their desks in your office building. Whether you have a need for more remote connectivity or your office gets hit by a natural disaster, with Office365, Internet connectivity will keep your company up and running.
Other benefits include:
Automatic updates
Synchronization across all your devices
Collaboration and sharing made simple
Subscription based payments — no more licensing confusion
Flexible packages
Increased security
More mailbox storage
And more!

Get Office 365 From Wolf Technology Group
If you're convinced that upgrading to Office 365 is a move you need to make, let Wolf TG help you make the transition. Our team can take care of installation, migration, and implementation of Office365, taking the headache off you and freeing you up to focus on your core business functions.
Give us a call at (833) 482-6435 or contact us online to chat about how Wolf TG can help you streamline your office productivity with Office365.