Remote Monitoring
Real-Time Remote Network Monitoring
Be proactive rather than reactive.
Your network needs to be up and running so you can provide service for your customers. Even if you have an in-house IT department, they are typically supporting users. Someone needs to be monitoring your network to ensure it is running at peak performance.
Offload network monitoring to our team of experts. Our Remote Monitoring and Management Solution enables proactive protection for your network, meaning that as soon as an issue arises, an alert is sent, and our team springs into action. You may not even notice there was a hiccup!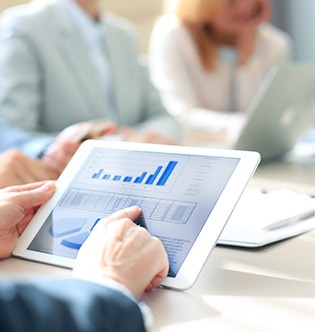 Remote Monitoring And Management Services From Wolf TG
With Wolf Technology Group's best-in-class remote monitoring platform, you can rest assured that your company's network is in good hands. Our capabilities include:
Managing multiple networks and sites from a single interface
Monitoring desktop, server, and network devices
Protecting all network endpoints with enterprise-class security
Automating tasks to keep your network up-to-date
If monitoring your network is more than your existing IT department can handle, give Wolf TG a call. We can walk you through the options that are going to serve your company best, and we have a proven record of excellence. Call us at (833) 482-6435 or contact us online to schedule a consultation.