Why Your Business Should Outsource IT Support
You may have someone on your staff who's good at computers or even hire a "tech guy" for day-to-day support, but how confident are you that he or she knows how to solve every challenge your Greenville business may face?
When you outsource support to a professional IT company, you'll have an entire team of experts on your side who can provide you with:
Security: What would happen if disaster struck and you lost years' worth of your own or your customers' data? When you outsource your tech support to a professional IT company, you can rely on them to create backup systems and put data protection protocols in place to avoid this scenario. If by chance something does happen, you can rest assured you'll have a whole team of experts working to retrieve your data as quickly as possible.
The right network fit: You depend on your network to keep your business up and running. Don't settle for a "one-size-fits-all" solution that, in all likelihood, will be too big or too small. A professional IT support team can find a solution tailored to your company's needs, and can monitor and update your network regularly to minimize downtime.
Everything under one roof: A single tech support employee probably isn't going to be an expert in data security and network troubleshooting and VoIP phone services. But when you outsource to an IT support company, that's exactly what you get—experts in every aspect of technology that your company may need, all in one place.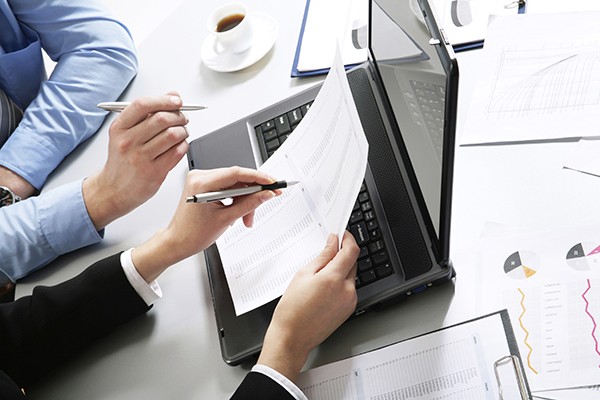 Why Partner with Wolf?
From our local offices in Greenville, SC and Atlanta, GA, Wolf Technology Group offers an expert tech support team at your fingertips. With our affordable managed IT support plans, you can have access to an entire IT department for less than the cost of one full-time employee!
When you outsource to Wolf, you can enjoy:
A customized network environment with exactly the capabilities you need and superior uptime
Scalable IT solutions that can grow with your business
State-of-the-art systems to protect and encrypt your data, which can secure everything from employee computers to email servers to mobile devices
Peace of mind: if disaster does strike, our team can have your business back up and running within a matter of hours
Don't leave the success of your company's technology environment up to chance. Call the Southeast's IT experts at (833) 482-6435 or click below to schedule a consultation.