Managed Computer Services for Architects and Engineers
Architecture and engineering firms have benefited from a treasure trove of technology-based products over the past few decades. Computer Aided Drafting, which is more commonly known as CAD, has driven much of the innovation for design specialists.
Experts peg the total market value of the architecture and engineering market to be worth tens of billions of dollars. With this figure on the rise, technology innovations within this field have become that much more important.
How can a firm manage their technology infrastructure while staying focused on converting sales and delivering projects for clients on tight deadlines?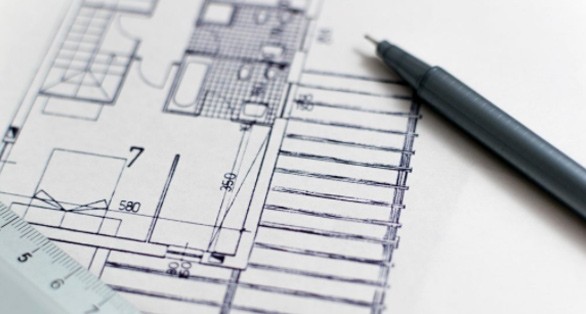 Enhance Management for Your Technology Infrastructure
Deciding to bring in an IT consultant that understands the tools that engineering professionals use on a day-to-day basis is an absolute must. If your managed service provider doesn't understand the terminology used by professionals in your industry, the end result could be disastrous.
A disconnect between your firm and the people who manage your technology could and does lead to missed deadlines, delayed projects and lowered profits. Keep this in mind when you begin evaluating managed service providers that specialize in helping architecture and engineering firms.
Examining Common Problems That Engineering Firms Face
As your firm begins to grow, managing and rolling out new infrastructure can become a challenge. For example, software applications used by architects and engineers are typically resource intensive; therefore purchasing a low-end workstation from Dell isn't always an option.
Having a consultant that understands the needs of these applications can greatly benefit your organization. Being able to conquer the challenges of efficiently while rolling out new infrastructure will positively impact your organization's bottom line.
Whether its data center expansion, implementation of high performance computing or fielding help desk support questions, your business operations could be in jeopardy if you do not have a trusted IT partner to help along the way.
Wolf Technology Group Provides Expert IT Consulting for Engineering Firms
The architects and engineers within your firm should stay focused on letting their creative energies flow. Rather than tasking them with solving IT problems, let Wolf Technology Group help you manage your firm's critical IT infrastructure.
Did you know that Wolf Technology Group is quickly becoming one of the top managed IT service providers in the Southeast? Based in Greenville, SC and Atlanta, GA, Wolf's collaborative approach helps us understand your critical IT infrastructure and provide a plan to help you hit your company's core objectives.
The friendly IT professionals at Wolf Technology Group are only a phone call away. Call us today at (833) 482-6435 and tell us about the IT needs of your architecture and engineering business.