Managed IT Services and Support for Attorneys & Law Firms
Legal businesses are faced with several challenges when it comes to delivering IT services and support. Due to the time sensitive nature of the legal industry, law firms need a trusted partner who can help facilitate any IT-related questions in a timely manner.
Attorneys, staff, and legal service representatives often need immediate access to case files, media, and any other documentation that may be helpful to pursue a specific case. Because of this, law firms can greatly benefit when they outsource their IT departments.
Here are a few ways that managed IT service providers can help law firms achieve IT nirvana.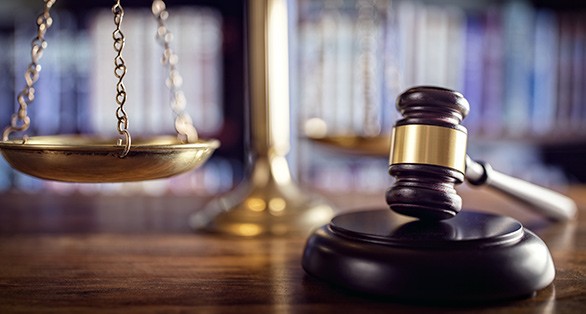 No Onsite IT Staff
One of the biggest advantages to having an outsourced IT staff is that you do not have to manage an onsite IT staff. A managed service provider can be available whenever you run into a computer problem, a network issue, or have a question about an IT process.
When you hire a remote support staff for your law firm, your employees can simply pick up the phone or submit a ticket and they will be promptly assisted by a knowledgeable technician. Rather than having to worry about what your IT staff is doing all day, your law firm can focus on more important things such as winning cases and preserving justice for your clients.
Gain Executive Insight with a Virtual CIO
One of the downsides to hiring an onsite IT staff is that you must also hire a person to manage the IT staff.
This route is expensive, time consuming and potentially unwarranted. With Wolf Technology Group's Virtual CIO services, you get the benefits of having an IT executive on staff without having to shell out a C level executive compensation package.
In fact, a Virtual CIO could be included in your support package. Having a Virtual CIO on hand is important; whenever the leadership at your firm decides to implement a new technology, the Virtual CIO can sit in on these meetings to raise questions, concerns, and to provide expert insight on IT innovations.
Meet and Exceed Compliance Standards
Law firms handle all sorts of sensitive data. Consequently, law firms must regularly undergo IT security audits that help ensure the integrity and security of the network.
If your law firm pursues medical cases, it's possible that you must stay compliant within HIPAA's regulations. If your firm pursues debt collection cases, staying compliant within the PCI-DSS framework is absolutely essential.
HIPAA and PCI-DSS are just two examples of the different types of compliance standards that your law firm must abide by. On the plus side, being compliant can help your firm earn more business. Offload your IT compliance standards to a team of IT engineers that can help you pass every audit, every time.
One Call, That's All
Law firms commonly advertise a "One call, that's all" policy when they solicit new clients. Shouldn't law firms be able to get the same level of service from their outsourced IT staff?
When you choose Wolf Technology Group as your managed IT partner, your firm instantly gains decades of IT expertise. Wolf can help your firm with desktop support, application support, server monitoring, disaster recovery, or IT audit remediation services.
Wolf Technology Group (WTG) is one of the Southeast's fastest growing managed IT service providers. WTG specializes in helping law firms, court houses, government agencies, and legal businesses deliver and support IT services.
Ready to implement managed IT services in your law firm? Call Wolf Technology Group today at (833) 482-6435 or click the banner below to setup an IT consultation for your law firm today.